Short bio Janet E. Kohlhase
---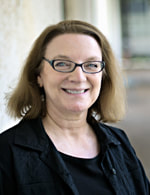 Janet E. Kohlhase's contributions to regional science include both cutting-edge contributions in her research specialty areas of urban, regional, and environmental economics and numerous, major service activities that have been instrumental in the institutionalization of regional science in North America and around the world.
Janet Kohlhase is Professor of Economics at the University of Houston, where she has served on the faculty since 1982. She began her faculty career at Michigan State University after receiving her doctorate in Regional Science from the University of Pennsylvania in 1980. She holds an M.A. in regional science from Penn and a B.A. in economics (summa cum laude), from the University of Illinois at Urbana-Champaign.
Professor Kohlhase's research spans a spectrum of topics in urban economics, including work on labor supply and housing demand in one- and two-earner households; land, labor and product markets under spatial monopoly and spatial completion; local government revenue and fiscal problems; the impact of toxic waste sites on housing values; and public perception and the valuation of environmental risk. Theoretically informed and econometrically sophisticated, her research has been published in the Review of Economics and Statistics, the Journal of Urban Economics, Papers in Regional Science, Environment and Planning, and the Journal of Regional Science.
Major service contributions to regional science have been a hallmark of Professor Kohlhase's career. In the same year she received her Penn doctorate, she assumed the position of Treasurer of the Regional Science Association, a post ably performed from 1980 through 1987.
---