New York Times; Published May 17, 2008
Dick Netzer, 79, Municipal Finance Expert, Dies
By BRUCE WEBER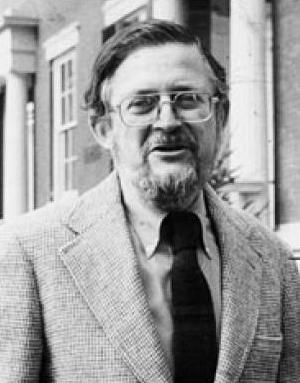 Dick Netzer, an economist who advised mayors of New York City and governors of New York State and served on the first board of the Municipal Assistance Corporation, which pried New York City out of bankruptcy in the 1970s, died on May 7 in Manhattan. He was 79 and lived in Brooklyn and in East Hampton, N.Y. His death came after a long illness, his wife, Carol, said. Mr. Netzer, who spent much of his career at New York University and became dean of its Graduate School of Public Administration (now the Robert F. Wagner Graduate School of Public Service), was an expert in public finance, especially as it pertains to state and local government.

Netzer wrote widely and voluminously on the arcana of how people are, should and should not be taxed and how the government should, should not and does spend the money. In the 1950s he wrote about tolls, toll roads and highway finance. In the 1960s he wrote a comprehensive analysis of property tax. In the 1970s, his book about public support of the arts, "The Subsidized Muse" (Cambridge University Press, 1978), argued that government arts financing was generally a good thing but needed to be applied prudently, that money simply flung at arts organizations was both fiscally and culturally irresponsible.

He served, in the late 1960s, as an adviser to Mayor John V. Lindsay, in the 1970s, to Mayor Abraham D. Beame and Gov. Hugh L. Carey, and in the 1980s, to Gov. Mario M. Cuomo. And in June 1975, when the financier Felix Rohatyn and others recommended that the State Legislature create the Municipal Assistance Corporation, an agency with the power to issue bonds backed by portions of the city sales tax, Mr. Netzer joined the board, his deep academic background providing a fiscally conservative anchor. He remained until 1995.

"He provided continuity and perspective and placed the crisis in terms of both the city and state's long term financial evolution," said Peter Goldmark, who was the state budget director at the time. "The thing about Dick is that he was a continuing iconic figure. When I first went to work with Mayor Lindsay, Dick Netzer was a god. He was the guy we all looked up to. And he was still that guy in 1985 and 1990."

Dick Netzer, who was named for his mother, Sue Dick, was born in Brooklyn on May 14, 1928. His father, Solomon, was a doctor who specialized in the treatment of tuberculosis. He attended New York City public schools and the University of Wisconsin and earned a Ph.D. in economics from Harvard. He served stateside in the Army during the Korean War. In addition to his wife, he is survived by a sister, Ellen Lane of Los Angeles; two daughters, Jenny Netzer, of Cambridge, Mass., and Katherine M. Bunger of Newtown, Conn.; and six grandsons.

In recalling the fiscal crisis of 1975, Dall W. Forsythe, a professor at the Wagner school who was the state budget director from 1988 to 1991 under Governor Cuomo, said that "Dick was horrified at what the city had done, and he was absolutely delighted to be part of the solution." Now on the Municipal Assistance Corporation board himself, Mr. Forsythe said that the last of the bonds it issued are to be paid off next month, and that the agency will be dissolved, essentially having succeeded itself out of existence.

"The city now has a double-A credit rating," Mr. Forsythe said. "It's a great success story. It's too bad Dick didn't make it another month and a half. He could have come to the closing party."

Dick Netzer was an early member of the Regional Science Association, as shown by his listing in the RSA Directory, 1960-1961. He is listed there as Assistant Vice-President of the Regional Plan Association, New York City. Netzer held the following degrees: B.A., University of Wisconsin, 1946; A.M., Harvard University, 1948; M.P.A., Harvard, 1948; and Ph.D., Harvard, 1952. In the four Directories of the Regional Science Association International issues in 1992, 1994, 1996 and 1998, Netzer is listed as affiliated with the Urban Research Center of New York University. According to the Web of Science, Netzer published 30 articles between 1958 and 2001. Most concern topics in Public Finance published in principal American economics and finance journals. Others treat the fine arts (opera, dance, etc) published in diverse journals such as Opera News. For a list, write to This email address is being protected from spambots. You need JavaScript enabled to view it.This email address is being protected from spambots. You need JavaScript enabled to view it..

David Boyce
Archivist
Regional Science Association International