*** REGISTRATION DEADLINE: 31ST  AUGUST 2018 *** 
20th ANNUAL BIOECON CONFERENCE ON:
"Land-use, Agriculture and Biodiversity:  Spatial and Temporal Issues"
12th -14th September 2018
King's College, Cambridge
United Kingdom
Keynote Speakers: 
Professor Douglas Gollin, University of Oxford, UK
Professor Paul Ferraro, Johns Hopkins University, USA
The 20th BIOECON Conference Final Programme is now available at the CONFERENCE WEB PAGE.
REGISTRATION  is open until August, 31st 2018.
People interested to take part also in the BIOECON – Osnabrueck Pre-workshop on the Role of Social Preferences in Promoting Conservation Behaviour can contact This email address is being protected from spambots. You need JavaScript enabled to view it.">Dr. Elisabeth Gsottbauer.
We look forward to meeting you in Cambridge!
The Conference Organisers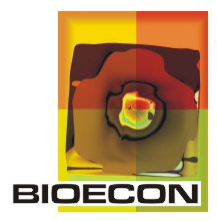 BIOECON - BIODIVERSITY AND ECONOMICS FOR CONSERVATION
bioecon-network.org
This email address is being protected from spambots. You need JavaScript enabled to view it.