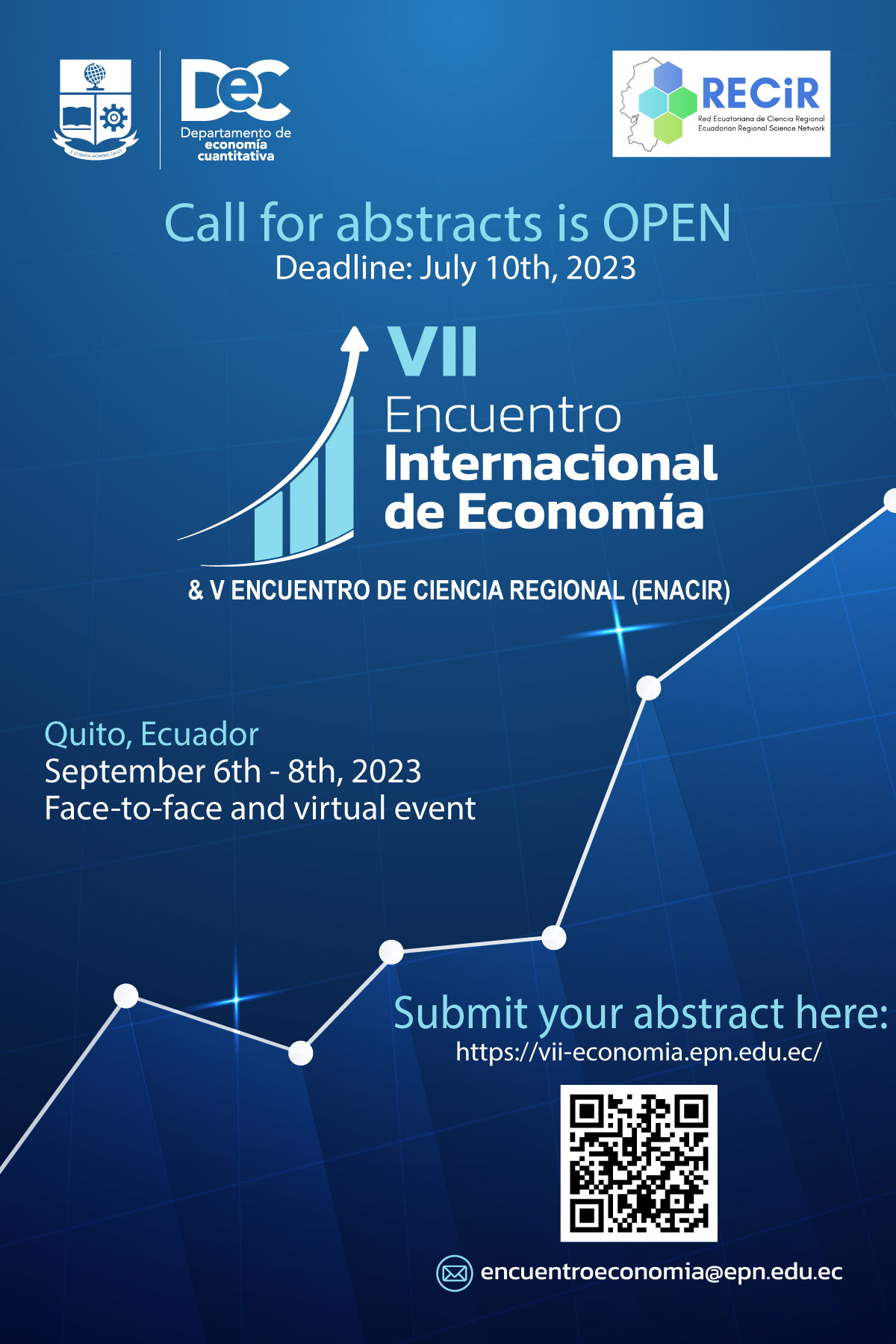 The National Polytechnic School (EPN) and the Ecuadorian Regional Science Network (RECIR) are pleased to announce the VII Economic Meeting and the V Regional Science Meeting (ENACIR), which will take place from 6 to 8 September 2023. These free events are open to researchers, teachers, students and professionals in the economic and related fields.

The V Regional Science Meeting will focus on "Innovation and sustainability in the digital transformation of regions", addressing topics such as technological innovation, digitization of productive processes, digital education, digital governance and digital inclusion. The implications of inequality, migration, innovation and technology in the development of regions will also be discussed.

The VII Economic Meeting will cover a wide range of topics, from post-VOID-19 economic reactivation in Latin America to agrarian economy, industrial economy, welfare economy, regional economy, econometrics, economic policy, environmental and ecological economy, finance, heterodox economy, local economic development and the effects of the COVID-19 pandemic.

The key dates to consider are:

Submission of papers: from May 2 to July 10, 2023
Acceptance of works: from 18 July to 1 August 2023
Registration of participants: from 24 July to 30 August 2023
General public registration: from 24 July to 30 August 2023
Celebration of the meeting: from 6 to 8 September 2023

¡Do not miss the opportunity to participate in these high level academic meetings! For more information, visit our website https://vii-economia.epn.edu.ec/index.php/en.
We hope to see you there!"
More information at: www.vii-economia.epn.edu.ec/index.php/en