Silver medal for Karima Kourtit
Karima Kourtit (Faculty of Management Sciences, Open University) recently received a silver medal as an outstanding paper award for an article published in the Asia-Pacific Journal of Regional Science (APJRS) (published by Springer-Verlag)[1]. This prize is awarded annually to the author of a research paper who has made significant contributions to the advancement of the field of regional science. She was invited to receive this award – called the Oishi Yasuhiko Award – in person at an official ceremony of the Japan Section of Regional Science Association International (JSRSAI) in Japan, but unfortunately this was not possible due to the corona rules.
Karima Kourtit is a researcher at CAROU (the Centre for Actionable Research at the Open University) and responsible for the 'Smart Cities and Data Analytics' programme. She is also Executive Director of The Regional Science Academy, and in that position she participates in many international research networks. The article for which she received a
silver medal is a solo article on the new methodology of digital data analysis in the context of urban planning. Her study is based on 'smart city' initiatives and focuses on the question of the optimal use of digital data. In the age of big data, a systematic decomposition approach – based on cascade principles of complex urban systems – is needed to create order in a chaotic and disordered data structure.
Such a decomposition presupposes a series of KPIs (Key Performance Indicators) that are ordered according to hierarchical management and policy principles. In principle, by using such ordered data interactively, a 'smart city' has the chance to develop into an 'intelligent city'. Such a city is capable of becoming a 'digital winner' among the smart cities.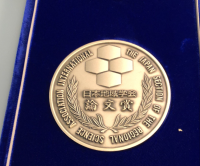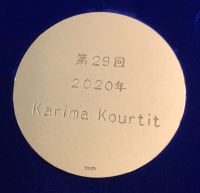 [1] Kourtit, K. City intelligence for enhancing urban performance value: a conceptual study on data decomposition in smart cities. Asia-Pac J Reg Sci5, 191–222 (2021). https://doi.org/10.1007/s41685-021-00193-9.