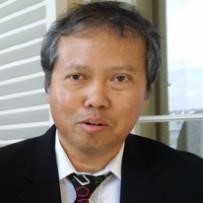 Associate Professor Budy P. Resosudarmo, member of the Arndt-Corden Department of Economics at the Australian National University, Australia, was elected by the RSAI Council of Tainan (19th May 2017) as President of RSAI for the term 2017-2018. Budy Resosudarmo has impressive academic accomplishments, a large practice in organizing successful conferences, an extensive experience with professional organizations and have successfully reinvigorated new regional science sections namely in Indonesia. This RSAI choice brings the sound hope of an enlarged, better and global scientific organization targeted to the study of human interaction in space for the sustainable development of persons and places.
The motivation to be the leader of RSAI is to significantly expand RSAI organizations and programs in Asia, particularly Southeast Asia, and South America, whilst maintaining the size and programs in North America, Europe and Australia. I would also lay down further foundations for possible future development of RSAI in Africa. In achieving this goal, I would like to do, among others, the following:
1. Promoting organization models and strategies that could work for founding and developing RSAI sections in developing countries.
In 1997 when Indonesia's GDP was approximately US$1,000 per capita, with some initial guidance from Professors Geoffrey Hewings and Yoshiro Higano, I co-found the Indonesian section of RSAI (; i.e. Indonesian Regional Science Association or IRSA). IRSA's first annual meeting was held in 2000.
Since 2000, IRSA conducts an annual meeting every year without fail and continues to grow as an organization. In 2000, we only had 14 papers submitted for our conference. In 2016, we received more than 400 paper submissions of which 220 papers were accepted for presentation. In the last 5 years, more than 300 people annually participated in our conference. By now the IRSA annual conference, which holds the only annual English-spoken academic conference in Indonesia with a call-for-papers program, is the main development policy conference in the country. IRSA itself has become one of the very few independent professional associations in Indonesia with strong orientation toward research and policy analysis. The organization does so by encouraging researchers to produce research papers and engage in a network of researchers through their participation in the annual IRSA conference.
Furthermore, within countries with the current level of Indonesia's GDP per capita (almost $4,000), not many independent academic associations are as well-established as IRSA. Since its inception, I have acted as a key figure in the organization of the conference and publication, and for a long time I have been the vice president of IRSA. With this experience, I am confident that I can provide extensive advice to academics in developing countries on how to create independent academic associations there. I can work with them on models of organizations and strategies that would suit their respective country situations. In any opportunity, for example, I will discuss my experiences with academics from developing countries, via one-on-on meetings or by creating sessions where we will thoroughly discuss how to establish an association in a developing country.
2. Developing programs encouraging inter-RSAI section collaboration, particularly between RSAI sections in developed and developing countries.
Since 2011 I have been the head of ANU Indonesia Project, a Project funded by the Australian Department of Foreign Affairs and Trade aimed, among others, at encouraging collaborative activities between Australia and Indonesian institutions. When I took this position, Australian related academic activities were restricted in a few Javanese major cities; i.e. Jakarta, Bogor, Bandung and Yogyakarta.
These activities were limited to collaborations between Australian institutions and a small number of Indonesian institutions. Under my leadership, ANU Indonesia Project then successfully implemented several programs that resulted in the dissemination of Australian-Indonesian collaboration throughout Indonesia. Now Australian related academic activities are present in numerous cities around Indonesia and are conducted in collaboration with local institutions within those cities. Recently, some of our programs have been adopted by similar projects funded by other countries' aid institutions. Based on this experience, I should be able to propose several programs that RSAI could adopt.
3. Directing some of the RSAI related publications/journals so they become the main development policy journals for developing countries.
My vision is for RSAI to not have the developing world as merely the subject of some of its publications and journals, but rather also provide more opportunities for academics from developing countries to publish their research in these publications/journals. For more than 15 years, I have been involved in the management of an Australian based economic journal on Indonesia. Since 2011 I have become the head of ANU Indonesia Project, where I guide the editorial team in determining the direction of the journal. Up until the early 2000s it was common for various issues of this journals to be published without a single Indonesian author. We developed activities and programs to encourage Indonesian authors to submit their work to this journal and to improve the quality of these submissions. This has resulted in at least one Indonesian author being published in almost every issue.
4. Creating a situation to encourage young academics from developing countries to pursue higher education at graduate programs in developed countries, where the presence of regional scientists are prominent.
In the last 15 years I have been living in Australia, I have observed the country was able to significant increase the numbers of its graduate students from Southeast Asia. These 15 years of insight will provide the basis for me in advising graduate programs in developed countries on attracting students from developing countries, particularly Southeast Asia. I will also develop programs encouraging young academics in developing countries to enrol to these programs.
5. Help acquiring for funding from both international and domestic sources to support RSAI activities in developing countries.
In the last 15 years, I have successfully attracted funds from aid agencies to support IRSA and several other organizations in Southeast Asia. Currently, it is quite challenging to raise funds from international donors due to the global economy. Even with the right strategy and persistence, resources from aid agencies to fund RSAI's activities in the developing world will be limited. My knowledge of the relevance of local associations such as the local sections of RSAI to aid agencies can help to put them in perspective and priorities of these agencies.
To develop RSAI organizations and activities in developing countries, maintaining RSAI sections in developed countries as centres of excellence in regional science is absolutely crucial. I would like to see that the strength of these centres of excellence are maintained and continuously affirmed.
I certainly understand that there are serious challenges in developing RSAI organizations in developing countries. Implementing the above mentioned programs will involve a lot of hard work on my part. I hope to strengthen my networks with other colleagues in RSAI and to gain their support to help me achieve these tasks, if elected.
Yours sincerely,
Budy P. Resosudarmo